Hey Peeps!
So the reason i haven't been updating as frequently is because I've been writing down a million ideas in my journal, on how to format my blog to include all of my interests; Yes i am one of those people that like to impose structure on themselves as a means to achieve something. Over the next week the new format will be introduced, and instead of deleting all of my previous posts, i'm just going to leave them up. (Guilty of doing this before)
Enough of the Jibber jabber. This week has a been semi bipolar weather wise in Melbourne, with a rather generous amount of sunshine despite the cooler temperatures. It was also the end of my uni break, so i'm in preparation mode for my pending class exhibition. Meaning it's been a pretty full on stressful week. But hey it's all part of the journey!
1. Demi Lovato "Sky Scraper".
So I've been sketching and drawing a heck of a lot over my uni break. Like the tortured artist i am, i need something incredibly emotional to push me through those artist blocks. That's when Demi Lovato appeared dressed in white, walking over glass, busting out those high notes like no other. Yes i attempted to do these notes, NO i did not "hit them".
I don't really know what this song is about, and after a short Google search, nobody else really did either, though there was a lot of conspiracy theories floating around about it. Anyway, this has been on repeat and is probably up at the top of my most played list on my I pod "Thunder".
2. Baby Lips.
This is the one and only gloss that works rain, hail, or shine. Now that we are truly in the depths of winter, my lips are dry, chapped and in dire need of moisture. Now i started using this a few years ago, taking into consideration my pallid complexion, (Seriously, i get burnt sitting inside) whenever i walked around in the summer, my lips were constantly getting burnt. This was the ONLY thing that took the pain away and was able to give my lips the moisture they needed to heal. I am a true fan of this, and this is a must have for anybody. I usually have one or two bouncing around in my purse, they can be purchased opaque or with a slight tint. Best beauty buy for under 5 dollars.
3. Lazy Game Reviews – Reviewing Sims 4 Info.
So, apart from reading the posts about unhappy fans on Facebook. (NO POOLS, NO TODDLERS) I've also found a little gem on YouTube – who fulfills my Sims 4 gossip. Sims 4 is due out later this year, and long time fans are well aware it's a "downgrade" from Sims 3. While i'm not exactly counting down the days till it's released i'm intrigued to see how the game plays. Fans aren't happy about the lack of … well everything in the base game, which retails here in Australia for about 80 – 90 dollars. Which is a bit insane for a game that has literally nothing, but of course EA will be releasing a billion expansions at 40 dollars a piece. Hmm, he's worth a watch. Love this guy!
4. The Queue Function on Tumblr.
Yes. I've been on Tumblr for about a year now, and i just realized that there is a queue function, that i had no idea about. I tend to try and update all of my things at the very least once a day, and now i can do that, without actually doing … that. (wow, i really need to extend my vocabulary) – If you have a tumblr, link me below and i'll check it out! It's easy to find me on there, YAHPEEP!
5. Team Fortress 2 .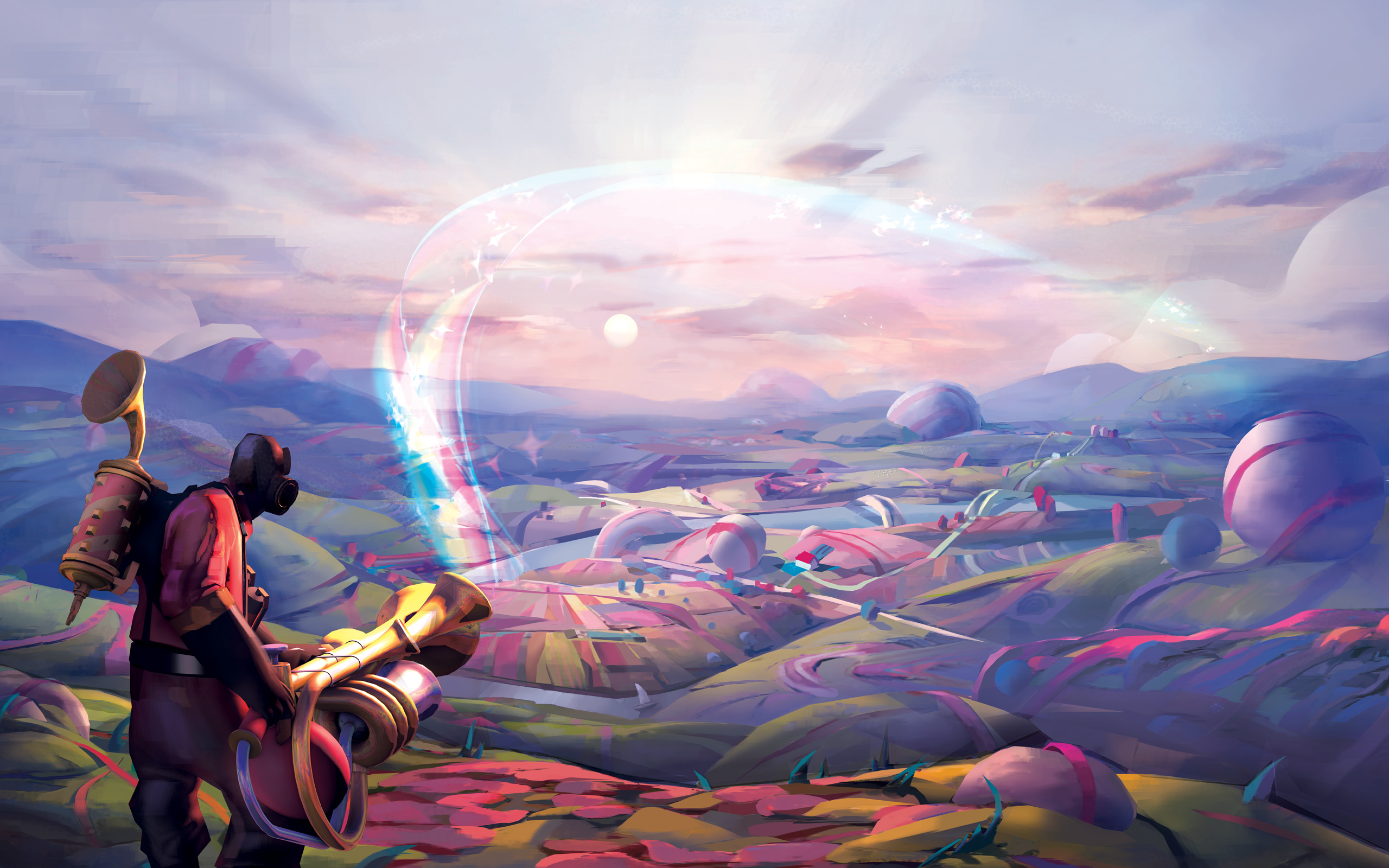 Every one needs a vice. Mine happens to be jumping on steam, and playing team fortress for a while, Since i was lucky enough to get the magical bubble gun for the Pyro, which enables me to burn my opposition with rainbows, ( upon dying they shoot out balloons and streamers ) and also gives me the ability to taunt them by having a pink unicorn above my head, which bursts into flames – ah, it brings me joy. The only thing that irks me is the 12 year old kids on mic, asking me if i have any crit cola.
Have a smashing weekend
K xx
P.s Yes, you can find me on steam as Yahpeep as well.